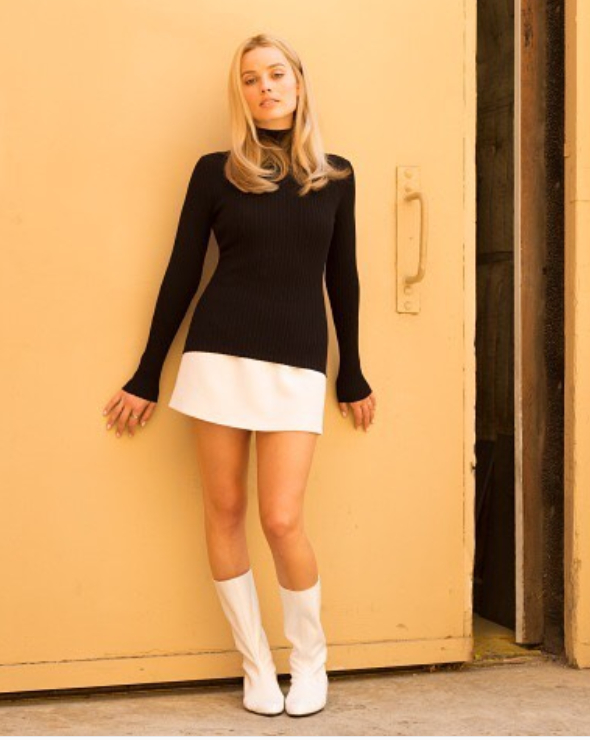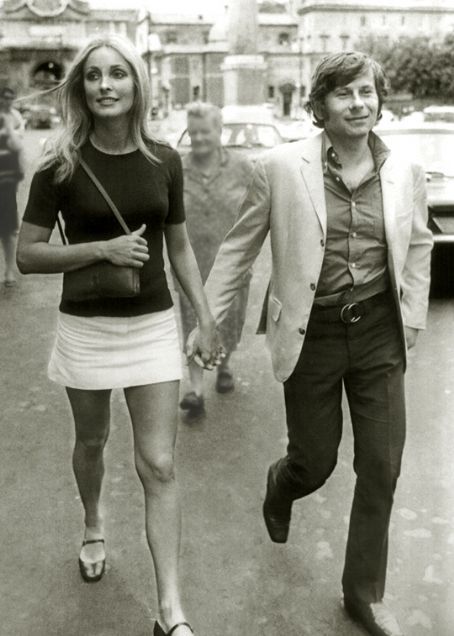 A l'occasion de la sortie du film de Quentin Tarantino "Once Upon a Time… in Hollywood" on redécouvre Sharon Tate la première femme de Roman Polansky, morte assassinée.
Sur la photo de gauche c'est Margot Robbie qui tient le rôle de Sharon Tate dans le film de Tarentino ou on la voit aller au cinéma voir "Matt Helm Régle ses comptes"" dans lequel elle joue le rôle de l'agente britannique Freya Carlson.
Bio selon Wikipedia
C'est en faisant de l'auto-stop à Hollywood que Sharon Tate décroche un contrat pour jouer la comédie. Ses parents, sans jamais encourager son intérêt pour le show-business, se plient à ses vœux et, comme elle n'a pas encore 21 ans, valident son contrat en la plaçant sous tutelle judiciaire. Sharon Tate (à dr.) aux côtés de Max Baer Jr. et Nancy Kulp dans l'épisode The Giant Jackrabbit de la série The Beverly Hillbillies (vers 1963). Elle apparaît ainsi dans le peplum Barabbas en 1961. Suivent quelques petits rôles non crédités, notamment dans Le Chevalier des sables de Vincente Minnelli aux côtés de Richard Burton et Elizabeth Taylor. Elle rencontre le coiffeur hollywoodien Jay Sebring avec lequel elle entame une liaison avant de partir en France tourner Le Mystère des treize (1966). Le producteur du film, Martin Ransohoff, prépare à la même époque Le Bal des vampires, une parodie de films de vampires dirigée par le réalisateur polonais Roman Polanski. Ransohoff impose Sharon, sous contrat avec sa société, pour le rôle féminin principal alors que Polanski souhaite Jill St John. Polanski trouve Sharon très belle mais estime qu'elle ne correspond pas au rôle. Au cours du tournage, leur relation d'abord distante se change en romance. Sharon décide alors de quitter Jay. Elle joue la même année dans Comment réussir en amour sans se fatiguer et La Vallée des poupées, tiré du roman de Jacqueline Susann lequel a battu tous les records de ventes en librairie.
On the occasion of the release of Quentin Tarantino's film "Once Upon a Time … in Hollywood" we rediscover Sharon Tate the first wife of Roman Polansky, dead murdered.
In the picture on the left it is Margot Robbie who plays Sharon Tate in Tarantino's movie where we see her go to the cinema to see "Matt Helm Régle ses comptes"" in which she plays the role of British Agent Freya Carlson.
Bio according to Wikipedia
It's hitchhiking in Hollywood that Sharon Tate lands a contract to play comedy. Her parents, without ever encouraging her interest in show business, comply with her wishes and, as she is not yet 21, validate her contract by placing her under judicial supervision. Sharon Tate (right) alongside Max Baer Jr. and Nancy Kulp in The Giant Jackrabbit episode of The Beverly Hillbillies (circa 1963). She appeared in the Barabbas peplum in 1961. A few small uncredited roles followed, notably in The Knight of the Sands by Vincente Minnelli alongside Richard Burton and Elizabeth Taylor. She meets the Hollywood hairdresser Jay Sebring with whom she starts an affair before going to France to turn The Mystery of Thirteen (1966). The producer of the film, Martin Ransohoff, is preparing at the same time The Vampire Ball, a parody of vampire films directed by the Polish director Roman Polanski. Ransohoff imposes Sharon, under contract with his company, for the main female role while Polanski wishes Jill St John. Polanski finds Sharon very beautiful but feels she does not fit the role. During filming, their relationship at first distant becomes romance. Sharon then decides to leave Jay. She plays the same year in How to succeed in love without getting tired and The Valley of the dolls, taken from the novel by Jacqueline Susann which broke all records in sales in bookstores