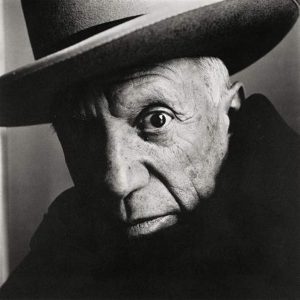 Jusqu'au 29 Janvier 2018,
Irving Penn
est à voir au Grand Palais si vous aimez la photo, et même si vous ne l'aimez pas. Je trouve ce portrait de Picasso fascinant. Si vous voulez en savoir plus cliquez sur l'image.
Until January 29, 2018,
Irving Penn
must be seen at the Grand Palais in Paris, if you like photography, and even if you do not like it. I find this portrait of Picasso fascinating. If you want to know more click on the picture.