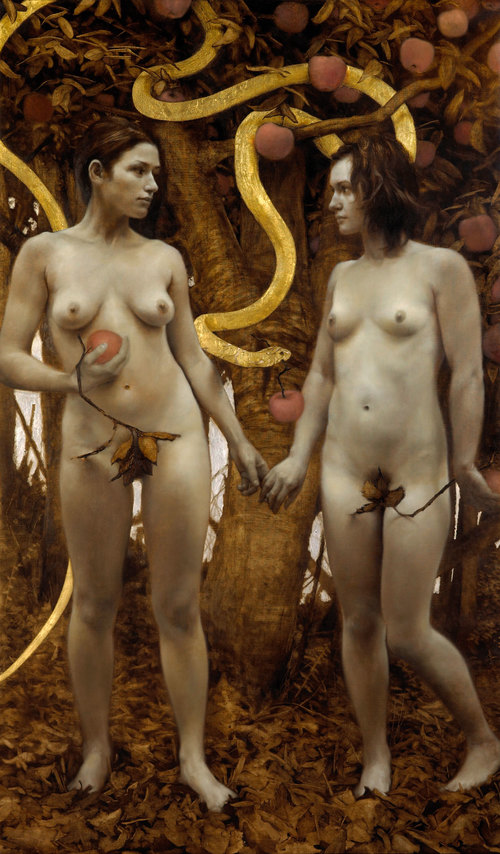 Une décennie après avoir terminé sa première exposition solo à New York le soir de l'ouverture,
Brad Kunkle
est devenu internationalement connu pour son utilisation unique de feuilles d'or et d'argent dans la peinture à l'huile contemporaine. Ses thèmes explorent l'effusion des dogmes hérités des générations précédentes, l'intuition et la puissance des énergies féminines comme guides pour rechercher l'illumination en symbiose avec le monde naturel.
J'aime bien l'idée qui se dégage de cette image, passer la souris dessus.
A decade after selling out his debut solo exhibition in New York City on opening night,
Brad Kunkle
has become internationally known for his unique use of gold and silver leaf in contemporary oil painting. His themes explore the shedding of dogmas inherited from previous generations, intuition, and the power of feminine energies as guides for seeking enlightenment in symbiosis with the natural world.
I like the idea that emerges from this image, slide the mouse on it.