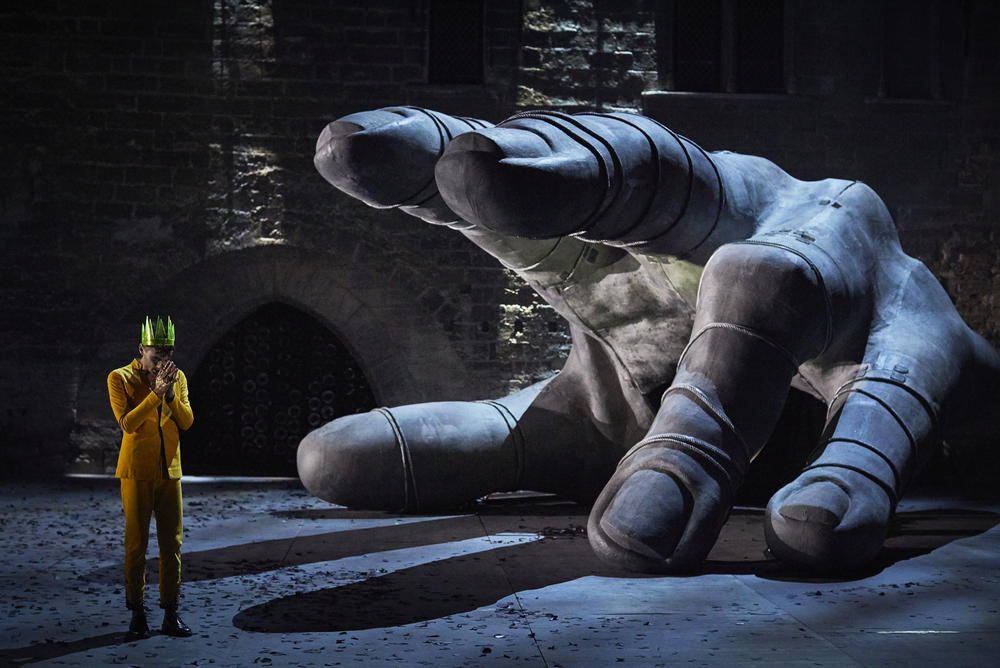 Atrée et Thyeste, deux frères, sont les petits-fils de Tantale et les fils de Pélops (deux hommes maudits pour leurs crimes). Après avoir assassiné leur demi-frère Chrysippe, Atrée et Thyeste durent s'enfuir à Mycènes. Les deux frères se disputèrent le pouvoir, la succession au trône ayant été ouverte. Chacun imagina les barbaries les plus lâches pour éliminer l'autre. Ainsi Thyeste, aidé par sa belle-sœur Aéropé, vola une toison d'or à Atrée et demanda que celui qui la posséderait fût choisi comme roi. Atrée, ignorant le larcin et sûr de sa victoire, accepta la proposition. Mais il fut averti par le dieu Hermès dans un rêve ; il suivit son conseil et déclara que si le soleil renversait sa course il serait proclamé roi. Alors le soleil se coucha à l'est et Atrée devint roi de Mycènes. Ayant appris la trahison de sa femme, il imagina alors les persécutions les plus cruelles contre son frère. Il invita Thyeste à un banquet et après avoir massacré ses enfants, il les lui servit comme plat au cours du repas.
Sénèque dans cette pièce a quand même choisi une des séquences les plus noires de l'histoire des Atrides, et je ne pense pas que ce soit une bonne idée de monter actuellement cette pièce d'une grande violence. Pour la mise en scène Thomas Jolly fait des merveilles
Atreus and Thyestes, two brothers, are the grandsons of Tantalus and the sons of Pelops (two men cursed for their crimes). After having murdered their half-brother Chrysippe, Atrée and Thyeste had to flee to Mycenae. The two brothers quarreled over power, the succession to the throne having been opened. Each imagined the most cowardly barbarities to eliminate the other. Thus Thyeste, helped by her sister-in-law, Aeropé, stole a golden fleece from Atreus and asked that whoever possessed her should be chosen as king. Atreus, ignorant of theft and sure of her victory, accepted the proposal. But he was warned by the god Hermes in a dream; he followed his advice and declared that if the sun turned its course it would be proclaimed king. Then the sun set east and Atree became King of Mycenae. Having learned of his wife's betrayal, he then imagined the most cruel persecutions against his brother. He invited Thyeste to a banquet and after having slaughtered his children, he served them as a dish during the meal.
Seneque in this piece has nevertheless chosen one of the darkest sequences in the history of the Atrides, and I do not think it is a good idea to mount this violent piece at this time. For staging Thomas Jolly does wonders