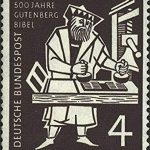 Un nouvel éditeur de texte, c'est vrai qu'en général je n'écris pas des kilomètres de texte dans mon blog, mais je vais essayer
A new text editor, it's true that in general I do not write miles of text in my blog, but I will try.
Pour afficher soit en Français soit en anglais, j'indique une class english ou french et la recherche se fait maintenant par document.getElementsByClassName('french').
To display either in French or in English, I indicate a english or french class and the search is now done by document.getElementsByClassName ('english').
Je viens de découvrir le Bloc colonne. L'option lettrine est plutôt sympa, mais je ne pense pas m'en servir très souvent, Bon on ne sait jamais.
I just discovered the Column Block. The drop cap option is pretty cool, but I do not think I use it very often, but you never know.